The below message is a promotion for a user-generated social media contest sponsored by NeilMed Pharmaceuticals, Inc., with prizes offered up to US$3,000.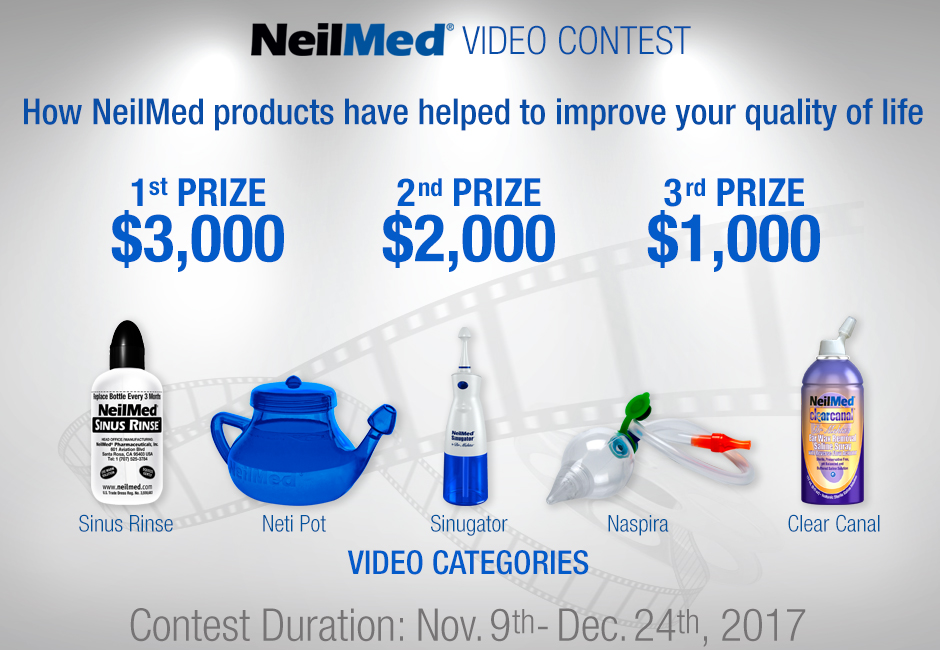 We invite you to create informative and creative product videos for a variety of NeilMed products. You can submit a maximum of two videos for each of the adult nasal care products and one video for the ear care and infant products. The contest will include the following items; NeilMed
®
Sinus Rinse
™
Kit, NeilMed
®
NasaFlo
®
Neti Pot, NeilMed
®
Sinugator
®
, NeilMed
®
Clearcanal
®
Ear Wax Removal Kit and NeilMed
®
Naspira
®
. We want you to share your tips and tricks with the rest of the world and feel free to use humor and creativity in your videos as well. For more information on each product please
click here
to learn more about the products.